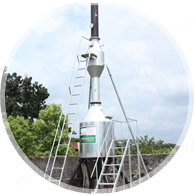 No fuel is used for ignition. To operate the equipment, no need of any skilled technicians. No maintenance is required.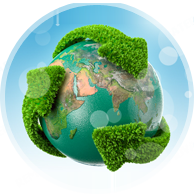 Our technology help complete combustion of the waste and due to that there will be less smoke, no irritating flames, no bad odors.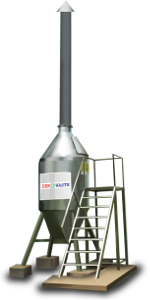 We are manufacturers of special kind of solid waste dispenser, the eco friendly ZeroWaste zero fuel incinerator which uses the atmospheric oxygen as its fuel for the combustion process. The technology used in this product is called OCT (Oxygen Controlled Technology). The specially designed equipment can burn all kind of waste within few minutes. Institutions, Hotels, Auditoriums can manage domestic waste without much expenses.
The Incinerator is equipped with ash tray, combustion chamber, chimmney and other necessary items. The incinerator is designed for the approval of Pollution Control Board. It is very easy to operate and maintain our incinerator at less cost with better technology and suitable to modify for any technical upgrades.